One of the country's most respected high-end retailers is opening its doors in Walnut Creek this Friday, March 9. Neiman Marcus's newest store is located in Broadway Plaza at 1000 South Main Street. Spread over two floors, the 86,000 sq ft store will offer the classic Neiman Marcus experience, with personal shopping assistance, tasteful gift packaging, complimentary beauty treatments in the cosmetics department, and a stylish cafe for lunch or an espresso if you need to refuel while shopping.
Image courtesy of Neiman Marcus Walnut Creek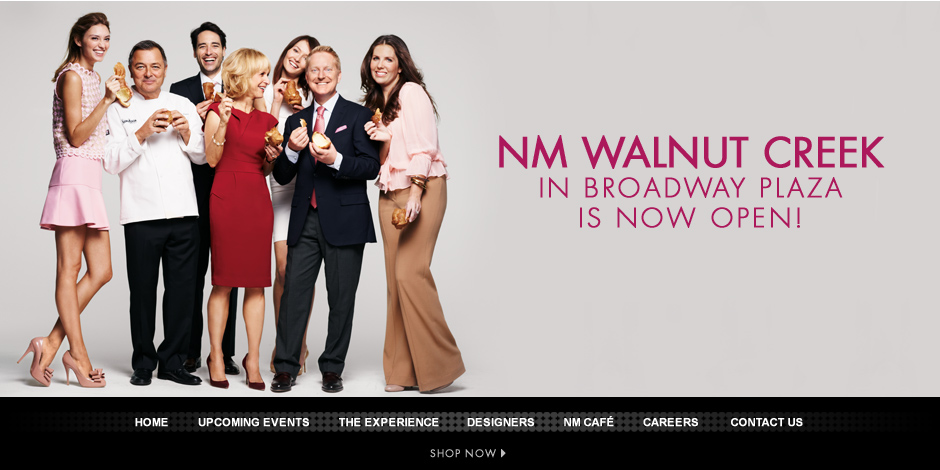 The arrival of Neiman Marcus confirms Walnut Creek's growing stature as one of the East Bay's most desirable residential and lifestyle destinations – and a sign of the region's economic resurgence after a rough few years. Neiman Marcus joins other major retailers including Nordstrom, Macy's and Target in the heart of Walnut Creek, making it arguably the hottest shopping district in the East Bay.
Neiman Marcus is celebrating its Grand Opening with a gala celebration the evening of March 9, with proceeds benefiting local nonprofits including the Diablo Regional Arts Foundation, the Junior League of Oakland-East Bay, the Monument Crisis Center and The Taylor Family Foundation. Tickets to the gala are unfortunately already sold out, but you can still enter their sweepstakes for a $5000 shopping spree at the store. If you'd like to check out this swanky new addition to our downtown landscape, the store opens at 10 am on Friday, March 9…or visit them online at the Neiman Marcus Walnut Creek website.