As our San Francisco Giants move on through the World Series versus the evil Detroit Tigers, I wanted to show my support for the team with this page, and have a little fun with other Giants fans. Enjoy! Whether you're a hair stylist, mill wright, Walnut Creek real estate agent, Benicia boutique manager or anywhere in between, we all say "Go Giants!" 
- Sam
Listen to Michael Franti & Spearhead sing "Say Hey, (Giants) I Love You"
"Chuck Norris has been known to throw a baseball 100 mph. I've been known to throw Chuck Norris 100 mph." – One of Giants reliever Brian Wilson's many strange quotes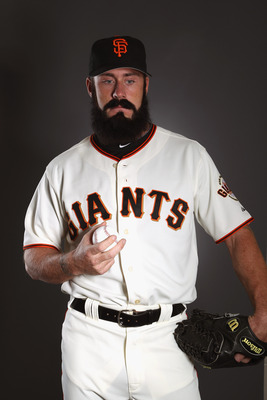 Our salute to Pablo Sandoval!
Giants Headline News from Their Official Site
Q: Whats the difference between the Detroit Tigers and a mosquito?
A: A mosquito stops sucking. 
Q: What do the Detroit Tigers and possums have in common?
A: Both play dead at home and get killed on the road! 
Q: Why doesn't Grand Rapids have a professional baseball team?
A: Because then Detroit would want one.